EASYSELL: Your Business Partner in Online Selling
A component under the Easy Asia Technologies umbrella, EASYSELL is made up of a team of highly dedicated individuals who share a passion for problem-solving and a commitment to excellence. By creating great technologies and offering them at budget-friendly prices to business owners who would otherwise be unable to afford the hefty price tags of such services, we aim to help emerging small businesses get off the ground and grow into successful companies.
The Easy Asia Technologies Team
Based in Malaysia, Easy Asia Technologies is a leading Search Engine Optimisation agency serving customers both locally and worldwide. Since its establishment in 2006, Easy Asia Technologies has consistently helped small, medium and large businesses increase their online visibility by improving the ranking of their websites in search engine results pages.
As a search engine optimisation specialists, Easy Asia Technologies provides search engine marketing solutions to customers on an international scale. Through innovative and ethical techniques, Easy Asia Technologies has helped more than 900 clients attract highly targeted traffic, delivering a healthy ROI for both niche businesses and highly recognisable brands.
With over ten SEO experts based at their office in Damansara (Selangor, Malaysia), Easy Asia Technologies has become renowned for their superb quality of service as well as the successful and sustainable results they are able to achieve. With in-house development for a range of technologies such as the EASYSEARCH Enquiry System, EASYSEARCH Online Catalogue, EASYCART(eCommerce), EASYSEARCH Booking System and Apps, Easy Asia Technologies offers highly effective web development link sourcing and easy searching on all search engines around the world. These advanced technologies are subsequently factored into the BGNX strategies designed for each individual client.
At Easy Asia Technologies, we understand the importance of search engine optimisation for all businesses, in good economic climates and more so in difficult economic climates. With a dedicated team of account managers who look after each individual account, we ensure that communication between the agency and client is streamlined for maximum efficiency. Our techniques are employed with complete transparency, allowing our clients to gain access to all the data we use when designing their strategies.
In a nutshell, our mission is to provide the best search engine optimisation services to our clients. As we consistently deliver optimised results with our innovative and personalised SEO solutions, we hope to witness our clients grow their business.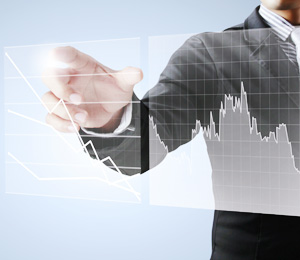 Our
Mission
Our mission is to consistently deliver optimised results with our innovative SEO solutions to improve eCommerce businesses.
Our
Goal
Our goal is to see everyone sell their products online. We also hope to provide business owners with all the technologies they need to run a successful online business.